W're Sonja and Tim and we love the outdoors, to explore the world and taking photos.
We started this blog to share our adventures in Alaska with friends and family in 2014. While we still mostly post about trips to places, this is neither a classical travel blog nor a simple photography blog. We didn't give up our jobs to travel, and we haven't done a trip around the world, also we are not professional photographers. We are really just a regular couple that loves beautiful landscapes and cities, currently living in the Rhein-Main-Region in Germany. So we travel whenever we can. But when we can't, we decided to find the beauty in the places around us. Germany is a beautiful country that has a lot to offer, most of it right outside our doorsteps.
In this blog, we share our big trips as well as our everyday adventures. So this is not just about travel, but rather about small things (and the big ones) that make this world beautiful.
Initially all posts were written in english, to make our adventures accessible for our international friends as well. We later started translating them, but the older ones are still available in english only.
If you have any questions, remarks, advice or anything else, feel free to email us any time at hello@remove.this.zuhauseundunterwegs.de. We'll get back to you as soon as possible.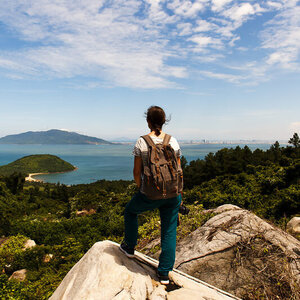 Sonja
I love the outdoors, hiking and all places wild, wet and windy.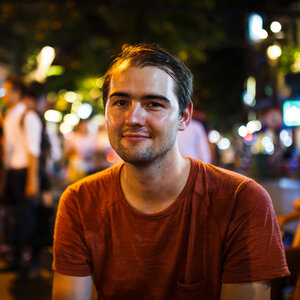 Tim
web experience | photographer | tech nerd | macintosh lover | loves coffee.